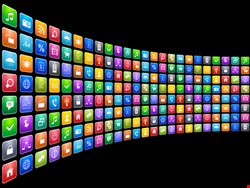 The EU has put Apple and Google on notice when it comes to mobile and online gaming. Following a large number of complaints in EU countries concerning in-app purchases in online games and in particular inadvertent purchases by children, national authorities joined forces with the European Commission to enact fraud prevention best practices.
Enforcement, including possible legal action, is in the hands of the national authorities, which will now consider how to address outstanding legal issues.
A common position agreed by national authorities within the CPC network and communicated to Apple, Google and the Interactive Software Federation of Europe in December 2013 asked that:
Games advertised as "free" should not mislead consumers about the true costs involved;
Games should not contain direct exhortation to children to buy items in a game or to persuade an adult to buy items for them;
Consumers should be adequately informed about the payment arrangements for purchases and should not be debited through default settings without consumers' explicit consent;
Traders should provide an email address so that consumers can contact them in case of queries or complaints.
Both Apple and Google responded formally to the position. According to the EU, Google has decided on a number of changes and said that it will be complete an implementation by the end of September 2014. These include not using the word "free" at all when games contain in-app purchases, developing targeted guidelines for its app developers to prevent direct exhortation to children as defined under EU law and time-framed measures to help monitor apparent breaches of EU consumer laws. It has also adapted its default settings, so that payments are authorized prior to every in-app purchase, unless the consumer actively chooses to modify these settings.
Apple, on the other hand,has provided no concrete or immediate solutions, and no firm commitment and or timing for doing so. However, it did say that it will address the concerns, and released a statement to media insisting that it already goes "far beyond" the average bar when it comes to parental controls:
"Apple takes great pride in leading the industry in parental controls that are incredibly easy to use and help ensure a great experience for parents and children on the App Store. The parental controls in iOS are strong, intuitive and customizable. And over the last year we made sure any app which enables customers to make in-app purchases is clearly marked. We've also created a Kids Section on the App Store with even stronger protections to cover apps designed for children younger than 13.

These controls go far beyond the features of others in the industry. But we are always working to strengthen the protections we have in place, and we're adding great new features with iOS 8, such as Ask to Buy, giving parents even more control over what their kids can buy on the App Store. Our goal is to continue to provide the best experience for our customers and we will continue to work with the EC member states to respond to their concerns."
The company was already forced by the FCC to implement alerts in iOS 7.1 warning users of in-app buys, following a lawsuit.
The EU is counting the action as a win. "This is the very first enforcement action of its kind in which the European Commission and national authorities joined forces. I am happy to see that it is delivering tangible results," said EU commissioner for consumer policy, Neven Mimica. "This is significant for consumers. In particular, children must be better protected when playing online. The action also provides invaluable experience for the ongoing reflection on how to most effectively organize the enforcement of consumer rights in the Union. It has demonstrated that cooperation pays off and helps to improve the protection of consumers in all member states.
Vice president Neelie Kroes, responsible for the Digital Agenda, added, "The Commission is very supportive of innovation in the app sector. In-app purchases are a legitimate business model, but it's essential for app-makers to understand and respect EU law while they develop these new business models."