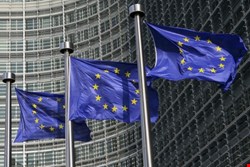 The Anti-Counterfeiting Trade Agreement (ACTA) has already been signed by the European Union and many of its member states. However, this process needs to be ratified by the European Parliament, and a vote will be taken in June. ACTA is complete and cannot be further amended; so parliament's vote will be on a 'take it or leave it' basis. If the vote is in favor, ACTA is effectively in place. If the parliament declines to ratify, ACTA is dead in the water; not just in Europe, but effectively everywhere. There can be no ACTA without European participation.
The European Parliament's Industry, Research and Energy committee (ITRE) has now published its draft opinion on ACTA and whether parliament should ratify. Its rapporteur is Amelia Andersdotter.
The opinion welcomes the expressed aims of ACTA, "to tackle the trade in counterfeited goods". But, and there are many 'buts' in this opinion, it notes that ACTA's one-size-fits-all approach doesn't meet the unique needs of different sectors, is concerned by the lack of definition, and fears that it creates legal uncertainty particularly for "SMEs, technology users, online platform and internet service providers."
The opinion also suggests that it will be counterproductive to the EU's stated ambition "to make Europe the scene for cutting edge internet innovation, as well as the strong ambition to promote net neutrality and access to the online digital market for SMEs." ACTA, says the opinion, "does not ensure a fair balance between the right to intellectual property and the freedom to conduct business, the right to protection of personal data and the freedom to receive or impart information."
In short, this important element of the EU's Committee on International Trade "feels compelled to call on the Committee on International Trade to withhold its consent to the agreement." It is only an opinion, and a draft opinion at that, but clearly demonstrates the concern held by many individual members of the European Parliament.