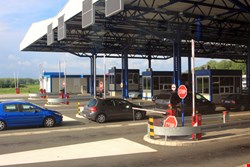 The three-year contract (which carries a possible one-year extension) has a maximum value of €70 million ($93 million), and covers not just data exchange maintenance but also, critically, the management of biometric systems.
The VIS system went live, on schedule, in October 2011 and has since experienced increased usage by consulates in non-EU countries and external border crossing points of Schengen States. VIS is at the core of the visa application process to the Schengen area and enables Schengen States to store and exchange data relating to visa applications of third-country citizens. The border-free Schengen Area guarantees free movement to more than 400 million EU citizens, as well as to many non-EU nationals, business people, tourists or other persons legally present on EU territory.
Accenture and Morpho (as the Bridge Consortium) have worked with the European Commission since 2007 on the development and support of biometrics for VIS. As a subcomponent of VIS, a Biometric Matching System (BMS), enables the accurate identification of visa applicants through matching biometric data to identities to establish and verify visa applications.
In all, 10 fingerprints and a digital photograph are collected from persons over the age of 12 applying for a visa within the EU. This biometric data, along with data provided in the visa application form, is recorded in a secure central database.
Once finger scans are stored in VIS, they can be re-used for further visa applications over a five-year period. At the Schengen Area's external borders, the visa holder's finger scans may be compared against those held in the database. A mismatch does not mean that entry will automatically be refused – it will merely lead to further checks on the traveler's identity.

"Biometrics has become a key element for effective border management, and as the world leader in biometric technology, we are committed to developing state-of-the-art solutions to meet the current and emerging needs of this market," said Jean-Paul Jainsky, chairman and CEO at Morpho.
Accenture will assume overall project responsibility, including the integration of functional, technical and operational maintenance, while HP will provide consulting and IT support services. The consortium is tasked with ensuring the processing capacity of the system and the availability of high levels of search and matching capabilities required for visa applications.
"Accenture has in-depth experience working with border agencies around the world in helping them meet the challenges of managing the growing numbers of travelers and increased visa application complexity," said Mark Crego, who leads Accenture's global border and identity management business.