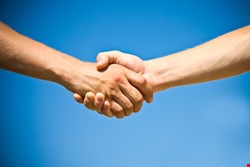 The countries' prime ministers signed an agreement to establish a formal Australia New Zealand Cyber Dialogue to expand cybersecurity cooperation between the two countries.
"One of the key security challenges of our age is cyber security, so a relationship as old and as deep as this one needs to be taken into the future and deal with contemporary challenges, like cyber security", said Australian Prime Minister Julia Gillard during a press conference.
The cybersecurity agreement is part of a series of accords that came out of meetings between the Australian and New Zealand prime ministers and defense ministers. The defense ministers signed a new defense relationship framework, which includes cooperation on defense procurement and burden sharing. As part of the framework, the two sides will hold regular defense discussions about policy, military capabilities, and defense activities.
The defense ministers also signed an agreement on expanding cooperation in defense research and development, which will speed the development of new defense technologies, such as naval helicopters and counter improvised explosive device measures.
The two countries also agreed to develop a six-month trial program to enhance the reciprocal sharing of criminal history information on potential employees.
"We do have very much a shared employment market, New Zealanders come here, Australians go to New Zealand, so it makes sense to have this six month study to see how we can have a more automatic approach to sharing the kind of information that people want when they are vetting a new employee", Gillard said.