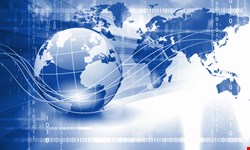 The 12 recommendations – put forward by the US-based Information Technology Industry Council, DIGITALEUROPE, and the Japan Electronics and Information Technology Industries Association – outline a cooperative approach between government and industry on cybersecurity, while not burdening industry with overly specific government regulation.
Among their recommendations, the IT groups advised governments to develop cybersecurity policies in a transparent manner and with stakeholder input; enable risk management and innovation; develop and implement cybersecurity policies in partnership with the private sector; and ensure the use of globally standardized tests and certifications as well as technology-neutral regulation.
"Cybersecurity is a high priority for governments, society, and industry globally. Policy approaches to advance cybersecurity must meet security needs while preserving interoperability, openness, and a global market. Such approaches will result in enhanced security. In the right policy environment, we can increase security while maintaining the societal benefits derived from the growth and development of cyberspace", the groups wrote in their cybersecurity manifesto.
Commenting on the principles, John Higgins, director general of DIGITALEUROPE, said: "We recognize that a coherent global approach to cybersecurity is difficult but we think it is a worthwhile target because it will be such an important enabler and facilitator for trade. This statement is evidence of our associations working together to achieve this, and we hope governments around the world can follow this example."