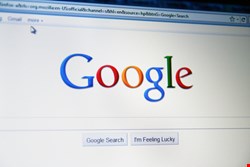 Google previously made SSL encryption the default setting for its Gmail login, and this past May the company announced a beta version of its search engine site that would prevent third parties from viewing a user's search results over a network. Now Google has indicated that it will make the SSL search option the default setting when customers are logged into their Google accounts.
The move was announced earlier this week by Evelyn Kao, product manager with Google, on the company's official blog. She said this feature will provide added security, especially when users are logged in over unsecured networks, such as WiFi hotspots.
"As search becomes an increasingly customized experience, we recognize the growing importance of protecting the personalized search results we deliver", Kao wrote, also reiterating that this feature would be the default setting for signed-in Google users only. "This change encrypts your search queries and Google's results page", she added.
In addition to the added security, the move will also prevent websites from gathering information on users' searchers when they arrive at the site via Google's search results. As Kao explained, webmasters will know that the click through came from Google, but they will not receive information about each search query.