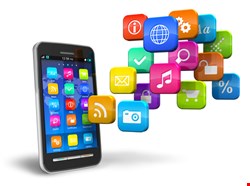 The new guidelines, which build upon mobile privacy principles introduced last year, describe the way in which consumers' privacy should be protected when they are using mobile applications and services that access, use, or collect their personal information.
The guidelines are aimed at those in the mobile app or service delivery chain who are responsible for collecting and processing personal information about mobile users, including developers, device makers, operating system companies, mobile operators, advertisers, and analytic companies.
The guidelines encourage the development, delivery, and operation of mobile applications that help users understand what personal information a mobile application may access, collect, and use; what the information will be used for and why; and how users may exercise choice and control over this use, GSMA said in a statement.
Mobile operators in Europe, including Deutsche Telekom, France Telecom's Orange, Telecom Italia, Telefónica, Telekom Austria Group, Telenor Group, TeliaSonera, and Vodafone, are implementing these privacy guidelines for their own operator-branded mobile applications, GSMA explained.
"Mobile has become an incredibly important and influential tool for people around the world, regardless of age or geography. However, with this growing use come significant privacy concerns over the ability of mobile users to exercise choice and control over the use of their personal information. The publication and implementation of the privacy design guidelines for mobile application development will help preserve the trust and confidence of users as they navigate this new world of applications", commented Anne Bouverot, director general of GSMA.