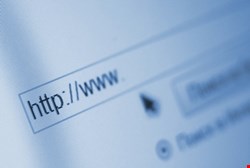 Earlier this year, ICANN began accepting applications for new gTLD suffixes (such as the current .com, .org, .gov, and .edu). Applicants, who could propose suffixes using any word including words in non-Latin alphabets, had until April 12 to submit their proposal.
But ICANN ran into a software glitch early in April that may have exposed applicant information, including proposed gTLD suffixes, to other applicants.
After an investigation into the glitch, ICANN has decided to reopen the application process from May 22 to May 30. While the investigation determined that the problem may have allowed some applicants to view some file and user names of other applicants, ICANN said it saw no evidence that any applicant "intentionally did anything wrong in order to be able to see other users' information."
Apparently, the glitch has not been completely fixed because ICANN found on May 7 new instances in which an applicant might have viewed a set of system-generated file names. "It is possible that further analysis will also show that some of the parties that we have notified were not affected, but notice was provided out of an abundance of caution", the organization explained.
Not everyone is thrilled with the prospect of hundreds, or even thousands, of new gTLDs in scores of alphabets. The US Federal Trade Commission (FTC) has warned that rapid expansion of gTLDs will only exacerbate problems related to consumer fraud. And ISACA, the not-for-profit IT security association, has warned that the move to non-Latin characters could lead to a significant increase in phishing attacks.