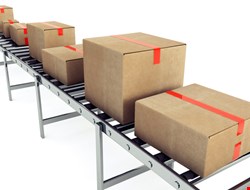 According to the IT security specialist, the appliance operates on a plug-and-play basis and supports intrusion prevention, intrusion detection, network monitoring and reporting.
Launching the appliance at the IP Expo event in London this week, the firm said its had been designed to help businesses maintain their compliance with the Payment Card Industry Data Security Standard (PCI DSS) in between scheduled audits.
As reported previously by Infosecurity, PCI DSS is a set of best practise guidelines issued by the Payment Card Industry Security Standards Council. Although self-certifying for smaller businesses, larger firms must obtain regular – and successful – audits in order to maintain their compliance.
According to the firm, MicroStorm helps merchant companies to comply with the core requirements of PCI DSS, including: developing and maintaining secure systems and applications; tracking and monitoring all access to network resources and card holder data; and regularly testing security systems and processes.
By combining network and wireless security features such as intrusion detection, log management, vulnerability scanning and reporting tools into a single plug and play appliance, RandomStorm claims its new appliance helps to speed deployment and reduce the total cost of ownership for merchants.
Robin Hill, the co-founder of the firm, said that he already supplies xStorm – an enterprise security scanning and compliance system – to major businesses, but he recognized that SMEs and retail stores need an integrated system that is both easy to deploy and reduces their total cost of ownership.
"MicroStorm is delivered on a single small form factor appliance that is designed to help merchants monitor and prove their compliance on an ongoing basis, with the reassurance that if anything breaches their network they will be immediately alerted", he explained.
RandomStorm is perhaps best known for its vulnerability scanning and intrusion detection services that assist companies in improving their security posture.
The company says it is a CESG CHECK security consultancy and certified as a Qualified Security Assessor by the PCI Security Standards Council.