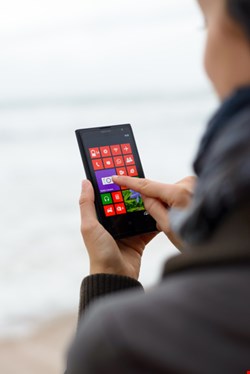 Recent research on the top 2013 mobile malware trends from Cisco TRAC/SIO and Sourcefire showed that malware targeting specific devices made up just 1.2% of all web malware encounters in 2013. It's a small percentage of the overall pie of course, but it's also the fastest-growing.

Out of that, 99% of all encounters that are meant to compromise specific devices target Android devices. Trojans targeting Java Micro Edition (J2ME)-capable devices held the second spot in 2013, with 0.84% of all mobile malware encounters. Not all mobile malware is designed to target specific devices, however. Many encounters involve phishing, likejacking, or other social engineering ruses, or forcible redirects to websites.

"Smartphones are becoming an essential part of modern life and the web browser is one of the most popular features," said Victor Yablokov, head of the mobile product line at Kaspersky Lab. "People use them for all sorts of things. However, even the most tech-savvy web user may sometimes struggle to distinguish fake sites from the real thing."
Kaspersky Lab is looking to safeguard Microsoft devices from fraudulent and inappropriate sites with a new Kaspersky Safe Browser for Windows Phone app. The free app is meant to safeguard web surfing on smartphones running Microsoft's mobile OS, known as Windows Phone.
The new solution offers protection against phishing in particular, a widespread threat that affects PCs and mobile devices alike. Phishing scams see cybercriminals create fake sites and emails to trick unsuspecting users into providing personal data. Over the past year, one in three internet users received messages with phishing links, according to the firm.

Kaspersky Safe Browser for Windows Phone blocks links to content that may be harmful. The application receives information about malicious sites in real time from the anti-phishing database in the cloud-based Kaspersky Security Network. This allows the application to block even those phishing pages that have only recently appeared on the internet, the company said.

In addition to blocking phishing links, the application makes it possible to filter web resources according to content. Users can choose which categories of sites should be blocked, such as pornographic sites, pages containing obscene words or scenes of violence, gaming sites, social networking sites, etc.

This function also helps parents keep their children safe from harmful content. Kaspersky Safe Browser for Windows Phone can be added to the Kid's Corner, a special children's section on Windows smartphones that includes content and applications selected by parents.

Kaspersky Safe Browser for Windows Phone further extends the portfolio of Kaspersky Lab products for mobile platforms, which currently includes the security solution, Kaspersky Internet Security for Android, designed for Android-based smartphones and tablets, as well as the Kaspersky Safe Browser for iOS app released in October 2013.