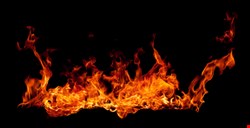 Microsoft said that code signing without performing a collision is also possible and urged users to deploy the patch issued on Sunday as soon as possible.
"This is an avenue for compromise that may be used by additional attackers on customers not originally the focus of the Flame malware. In all cases, Windows update can only be spoofed with an unauthorized certificate combined with a man-in-the-middle attack", wrote Mike Reavey, senior director of Microsoft Security Response Center (MSRC), in a blog.
The next phase of the Microsoft's mitigation strategy, after invalidating the bogus certificates used in the Flame attacks, is to further harden Windows update as a "defense-in-depth" precaution. The company plans to wait until the initial security update is widely deployed before issuing the Windows update hardening.
"Our investigation of this issue is ongoing and we will continue to provide further guidance as available, and take any appropriate actions to help protect our customers", Reavey concluded.
Dennis Fisher with Kaspersky Lab's Threatpost provided an explanation of how the cryptographic collision attack works. "Cryptographic hash algorithms are designed to produce unique results for each input. If an attacker is able to find two separate inputs that produce the same hash as outputs, he has found a collision. Two of the more popular hash algorithms, MD5 and SHA-1, both have been found to be vulnerable to collisions. SSL certificates, like the one that the Flame attackers forged to sign the malware, use digital signatures, which can be vulnerable to hash collisions."