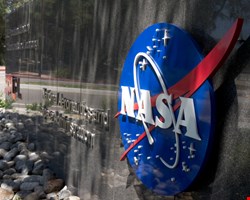 Last year's inaugural event brought thousands of members of the tech and space community from 25 cities in 17 countries to develop more than 100 unique open-source solutions to improve life on Earth and in space. This year's event, part of the Open Government Partnership, was meant to encourage collaboration between government agencies and "civilians" around the world to promote technology development and innovation based on the principles of transparency, participation and collaboration.
NASA is essentially looking to tap the white-hat community to jointly mine open data sources for solutions to dozens of pressing challenges in robotics, remote sensing, data visualization and other areas.
"The exploration of space is, by necessity, a unified international effort - and diversity of experience and perspective inevitably produces a better product," NASA noted in the event FAQ. "We are very intentional to make the Space Apps Challenge valuable to and accessible to the international community, and the experience continues to teach us numerous lessons about how to make it more truly international."
NASA noted that one big goal of the exercise is to encourage more agile innovation. In business and government, the techniques for developing new products have largely been carried over from the industrial age: a large team is pulled together, the budget is established, a business model or project plan is created, and then a detailed product roadmap is developed and rolled out to a user base in phases.
"This process has proven itself many times over and is especially important when building an expensive rocket – the tiniest error could yield catastrophic failure," the agency said. "Much technological advancement has been made through this process. However, these time-tested methods of management do not lend well to seasons of uncertainty. Innovation, on the other hand, thrives in those seasons."
It added, "innovation is bottom-up, decentralized and unpredictable. True innovation necessitates failure. The more you experiment, the more you fail, the more you learn. Small technologies and initial development deserve innovative process and the opportunity for failure."

NASA issued fifty unique challenges for teams to work on solving, with the results including a simulation game that takes place on the moon, a prototype for a greenhouse on Mars, and an app that tracks the movement of the International Space Station, among others. Another creative app was a stationary 3D printer capable of "printing" satellites and other objects. It won the Best in Hardware award.