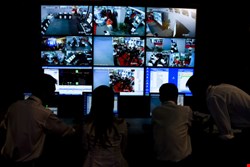 Some of the cybersecurity bills would give federal agencies more oversight over private sector networks and would expand information exchanges between government and business. These measures could lead to backdoor wiretaps in the name of cybersecurity, warned CDT senior counsel Greg Nojeim.
"In this town, information is power and the NSA wants more of it", Nojeim was quoted by the National Journal as saying. Under some congressional bills, information collected for cybersecurity programs could be used by law enforcement for unrelated criminal or national security purposes, he warned.
"The cybersecurity provisions trump all laws; they trump privacy laws, they trump antitrust laws, they trump all laws without exception," he added.
A number of the House cybersecurity bills are scheduled for consideration the week of April 23. In the Senate, the two comprehensive cybersecurity bills – the Democratic-based Cybersecurity Act and the Republican-backed SECURE IT Act – could be headed for the Senate floor the first week in May, according to the National Journal.