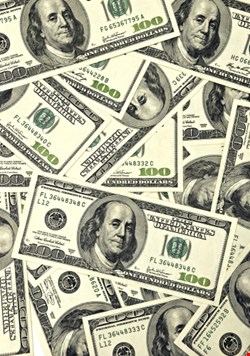 The Russian government is offering four million rubles ($114,000) to anyone who can crack online anonymity tool Tor, according to non-profit Global Voices.
The Kremlin is apparently keen to get its hands on any tools which can decrypt the data sent over its unique onion routing system – which Tor describes as a "network of virtual tunnels that allows people and groups to improve their privacy and security on the internet".
The service was originally developed by the US Naval Research Laboratory as a way to protect government communications and is thought to have around four million users worldwide today.
Many of these use Tor to prevent websites from tracking them, or to connect to sites which are blocked by their ISP.
"Journalists use Tor to communicate more safely with whistleblowers and dissidents," the non-profit which
"Non-governmental organizations (NGOs) use Tor to allow their workers to connect to their home website while they're in a foreign country, without notifying everybody nearby that they're working with that organization."
However, the service is also a hit with cybercriminals, who are using it in increasing numbers to obfuscate their activities.
Research by
iovation last year
reported that 30% of transactions conducted from Tor in August were fraudulent.
"Cybercriminals are always looking for ways to fly under the radar," said Scott Waddell, iovation CTO, in a statement at the time. "While Tor on its surface appears to be for the greater good, it is disproportionately used for fraudulent and abusive transactions."
As such, the Kremlin has a legitimate excuse for wanting to crack the Tor code, although many will be sceptical about its true motives.
As Global Voices pointed out, security agency the FSB has already lobbied the Russian parliament to have Tor banned. Moscow's track record on human rights and in particular abuse of journalists will not reassure many.
It should also be pointed out, of course, that the NSA has also been trying to crack the Tor code, according to documents released by whistleblower Edward Snowden.