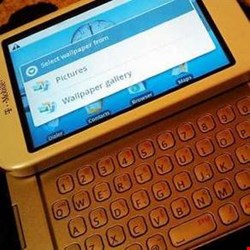 3LM stands for `The Three Laws of Mobility' and is a subsidiary of Motorola Mobility which Google acquired earlier this year. The gameplan for Android 3LM – which some commentators have dubbed Android ES (Enterprise Secure) – is for the platform to be offered to Android device vendors later this month, with enterprise customer trials spanning multiple vertical markets (government, healthcare, retail and education) starting early next year.
The platform was unveiled at the CTIA Enterprise & Applications 2011 conference - which is being held this week in San Diego - and features device plus SD card encryption; encryption of business apps; the ability to blacklist/whitelist apps; remote wipe facilities; VPN support; device location and a curiously-named `breadcrumb tracking' technology.
Infosecurity understands that Android 3LM – which is a fork (variant) of Android 3.2 – will be available to any smartphone or tablet manufacturer, but it is likely to attract a licensing charge. The big question, of course, is whether consumer and small business smartphone/tablet users will also get access to the operating system, but coders are reportedly already making plans to develop custom Android ROMs for mainstream devices.
Announcing the enterprise secure flavor of Android, Tom Moss, 3LM's CEO, said that the company is introducing a new generation of corporate mobile security and management capabilities to the Android landscape.
This will, he said, deliver a unique architecture that enables even the most security-conscious IT administrators to empower users to bring their Android devices into the workplace and have these devices access and manipulate corporate data.
"We believe this is a bold opportunity for the enterprise market – as the Android operating system continues to outpace the growth of other operating systems – providing a win-win for IT and corporate end-users, protecting the integrity of corporate data while also preserving user's freedom to use their Android OS-based devices to their fullest potential", he explained.
The VPN feature of the new operating system seems well thought-out, as it is billed as supporting secure remote access (via VPN), remote device health and status checking, and the ability to identify each device using a unique IP address, allowing it to be tracked as a network endpoint.
This latter feature could prove a headache for most cellcos, Infosecurity notes, as - like most ISPs – Ipv4 numbers are running out quickly, but this will almost certainly trigger a migration to IpV6 for business users by cellcos.