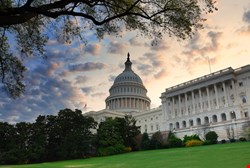 The revision of the Cybersecurity Act (S 2105) is an acknowledgement by the Democratic leadership that they lack the votes needed to bring their bill to the floor, according to sources consulted by The Hill newspaper.
"Undoubtedly we'll make some changes", a Senate Democratic aide told the newspaper, adding that getting the legislation through the Senate "is not as hard of a lift as some people have made it out to be."
The Cybersecurity Act, introduced by Sens. Joseph Lieberman (I-Conn.), Susan Collins (R-Me.), and Jay Rockefeller (D-W.V.), would, among other things, authorize the Department of Homeland Security to enforce cybersecurity standards on privately owned infrastructure and shift responsibility for Federal Information Security Managment Act implementation to the department.
A group of Republican senators, lead by Sen. John McCain (R-Ariz.), introduced an alternative bill that takes a less regulatory approach to strengthening cybersecurity.
An industry official told the newspaper that the Democrats have insisted on including a provision to protect critical infrastructure but that they are open to adjusting the language to win over industry groups and Republicans.
A Senate leadership aide told the newspaper that the Senate will likely vote on the Cybersecurity Act this month.