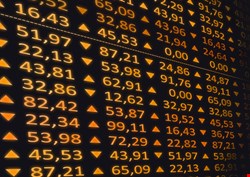 NQ immediately rejected the report. It intends, according to Reuters, to "'open the kimono' in putting its accounts on display to rebut what it described as false allegations."
Infosecurity approached Geoff Casely, NQ's EMEA managing director for a comment; but he could only "reiterate that the MW report is complete fiction and that NQ Mobile will robustly defend its practices in detail... today." He added, "I am supremely confident equilibrium will be quickly restored."
That equilibrium was rocked by the detail of some of Muddy Waters' accusations, which, according to Forbes, erased "more than $500 million in market capitalization in only a few minutes." Those accusations include, "At least 72% of NQ's purported 2012 China security revenue is fictitious;" and "we consider [NQ's Antivirus 7.0] to be spyware that makes users' phones vulnerable to cyber attack."
It further claims, "NQ makes a weak attempt to protect users' private data as it's uploaded through the Chinese government's firewall to NQ's server. Phones are vulnerable to MITM attacks because NQ fails to adhere to basic security protocols. MW engaged top-flight security software engineers to analyze this product."
Muddy Waters has form in negative reports on Chinese companies. In 2011 it released a report on Sino-Forest (which had a market capitalization of just over $5 billion in 2010) calling it a "multibillion-dollar Ponzi scheme" that was "accompanied by substantial theft." Following this report, Sino-Forest's shares fell by 82%. Investor John Paulson sold his entire stake at a $720 million loss.
Sino-Forest filed for bankruptcy protection in Canada in 2012.
To what extent NQ's 'open kimono' response today can steady the ship against this latest Muddy Waters report will become clear over the next few days. If it fails, there will be financial losers among those who didn't sell fast enough. If it succeeds, there will winners among those who buy while the share price is low.