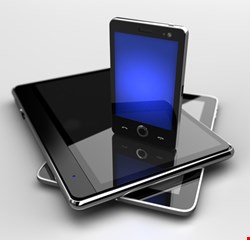 Sophos said it plans on combining its encryption and data protection offerings with DIALOG's software-as-s-service (SaaS)-based and in-house MDM technologies as part of its overall unified threat management (UTM) suite. The company already incorporates DIALOGS' smartMan MDM technology as part of its own Sophos Mobile Control product. Mobile Control is used by enterprises and is "designed specifically for enterprises to simply and quickly secure, monitor, and control mobile devices", the firm said in a statement.
DIALOGS has been doing business in Europe for more than 20 years and counts among its customers: BMW, Daimler, Siemens, and ThyssenKrupp. Sophos said it will continue to support mobile communication services currently being offered by DIALOGS. It's offerings support MDM for all of the major mobile platforms, including iOS, Android, Symbian, Windows Mobile, and BlackBerry.
"CISOs and CIOs have major concerns about upholding security policies and ensuring compliance for mobile devices without hindering employee productivity. And in this evolving market, with bring your own device (BYOD) presenting further challenges to IT, our customers need the peace of mind that they can manage and secure all of their devices, irrespective of their users' device preferences", commented Rainer Gawlick, CMO of Sophos, in a press release statement regarding the purchase. He foretold that, "This is only the beginning of Sophos' complete security offering for mobile devices and will be complemented by solutions for mobile security and mobile data encryption in the coming months".
"We're excited to be joining a complete security leader with deep background in mobile security," added Frank Zimmermann, co-founder and managing director of DIALOGS.
Terms of the deal were not disclosed.