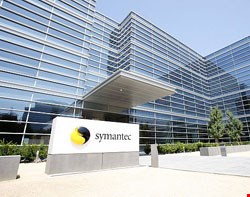 The companies said this latest acquisition deal will enable VeriSign to focus on its more-profitable domain name business and allow Symantec to broaden its portfolio of enterprise security products.
"With the combined products and reach from Symantec and VeriSign we are poised to drive the adoption of identity security as the means to provide simple and secure access to anything from anywhere, to prevent identity fraud and to make online experiences more user-friendly and hassle-free," said Enrique Salem, president and CEO, Symantec.
Symantec plans to use the acquisition to help businesses incorporate identity security into a comprehensive framework to enable IT to adopt new computing models such as cloud computing, social networking and mobile computing.
The proposed acquisition, which includes VeriSign's Secure Sockets Layer (SSL) Certificate Services, the Public Key Infrastructure (PKI) Services, the VeriSign Trust Services and the VeriSign Identity Protection (VIP) Authentication Service, is subject to customary closing conditions, including regulatory approvals, and is expected to be completed in the September quarter, the companies said.
The announcement of the VeriSign deal comes just weeks after Symantec announced plans to spend $370m on encryption companies PGP and GuardianEdge.
This article was originally published by Computer Weekly