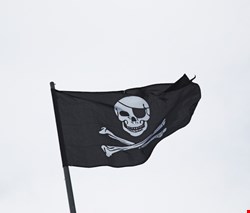 Two days ago, in a separate development, the Dutch parliament passed resolutions asking the Dutch government to reject ACTA. One of the resolutions "requests the government to focus the copyright policy on economic growth opportunities offered by the internet through, amongst others things, new revenue models for legal content." This doesn't merely reject ACTA, it says the copyright premise behind ACTA is wrong.
But while this makes a strong statement about the increasing European concern about the Anti-Counterfeiting Trade Agreement, in itself the Dutch action will have little effect on whether the European Parliament ratifies or rejects the treaty. The majority of EU nations (22) have already signed the treaty. All that is required is for the European Parliament to ratify it for it come into effect within the European Union.
More importantly, however, three EU committees are due to make their recommendations to parliament today. They are Legal Affairs (Juri), Civil Liberties (LIBE), and Industry, Research and Energy (ITRE). The purpose of the committees is to examine issues in light of their own speciality, and to make recommendations accordingly. As this is written, two have now done so – and both recommend that parliament should refuse ACTA.
The legal affairs committee, traditionally conservative and thought more likely to support ACTA, has voted to reject a proposal by Marielle Gallo to include a pro-ACTA opinion. Philippe Aigrain, co-founder of the French civil rights group La Quadrature du Net, commented, "Such a vote shows that even the most conservatives Members of the Parliament now understand that ACTA must be rejected, and that current conceptions [of] copyright cannot hold in the long run. They will eventually come to the conclusion that it is inevitable to legalize the sharing of culture online, between individuals and not for-profit."
ITRE has also voted to reject ACTA. Says Jérémie Zimmermann, a second co-founder of La Quadrature, "This vote should resonate as a wake-up call for legislators in EU and beyond: Attempts to enforce an obsolete vision of copyright can only hurt a free Internet, and the interests of the innovative actors who are building the foundations of tomorrow's economies. This vote is an invitation to reform copyright so as to take into account new practices and technologies, and lift the burden that it creates for innovative online services."
It is important to note, however, that committees can only recommend, and that parliament is not bound by these recommendations. Nor indeed does the European Parliament tend to follow party lines as closely as other national parliaments – whips exist, but are frequently ignored. Quite simply, while opinion seems to be moving against ACTA, we will not know the outcome until parliament votes. This is expected on 2 July.
Update
The LIBE committee has also voted to reject ACTA. "Three heavyweight committees in the European Parliament gave their voting recommendations on ACTA today. All three gave the same recommendation: reject ACTA. This means that today, the European Parliament issued three very hard strikes against ACTA", noted Pirate Party founder Rick Falkvinge.