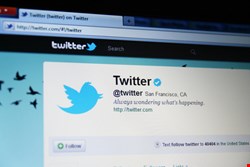 Whisper Systems is really a two-person outfit, headed by Marlinspike and fellow researcher Stuart Anderson. The company – which provides encryption technologies for mobile devices, primarily Android – recently blogged on the acquisition while providing few details other than that some of its services would be temporarily interrupted.
What Twitter will do with Whisper Systems' technology is speculative at this point, but the company's focus on mobile encryption technologies may be an indicator about the deal's aim.
However, as Forbes' Andy Greenberg observed, the deal may simply be a move to bring the two researchers' collective brainpower in-house to work with the Twitter team.
"As part of our fast-growing engineering team, [Whisper Systems] will be bringing their technology and security expertise to Twitter's products and services", said Twitter in response to Greenberg's request for details.
Recently Twitter began the process of rolling out default SSL encryption for its service on select account holders, but security experts criticize the service for making this an opt-in feature rather than the default option. Currently only the login portion of the Twitter service is SSL-encrypted by default.
Bringing Marlinspike into the Twitter fold does provide the company with serious security credibility, Infosecurity notes, as the researcher has been involved in cutting-edge innovations in the encryption space. It was just this past August that Marlinspike unveiled Convergence, his alternative to what he characterized as untrustworthy certificate authorities, several of which have been victimized by recent attacks.