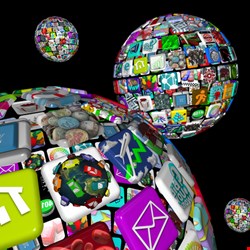 The regulator is also requiring the firm to repay UK users the £27,850 they collected from 1,392 mobile phone numbers in the UK through the premium rate messaging scam, which cost victims £15 per message. The fraudulent apps, including the Angry Birds, Assassins Creed, and Cut the Rope games for Android, were downloaded by 14,000 users worldwide.
"These fake apps were advertised as free but contained malicious coding (malware) that charged the phone's account £15 every time the app was opened (usually charged through three £5 premium rate texts). The malware suppressed the sent and received text messages that notify users they have been charged. It was only when consumers received their bill that they were alerted to the fraudulent charges", PhonepayPlus explained in a statement.
"We will continue to clamp down on those who wish to take advantage of UK smartphone customers. We are very pleased that the tribunal ordered that everyone affected will get their money back and that a strong fine was imposed. The digital economy is vital to the UK's future and we will continue to take action to maintain the confidence of the public", said Patrick Guthrie, director of strategy and communications at PhonepayPlus.